The Wild Mountain Runner Annual Christmas Fun Run 2005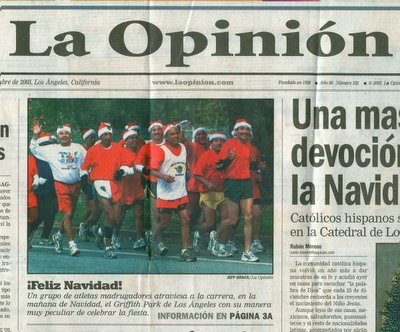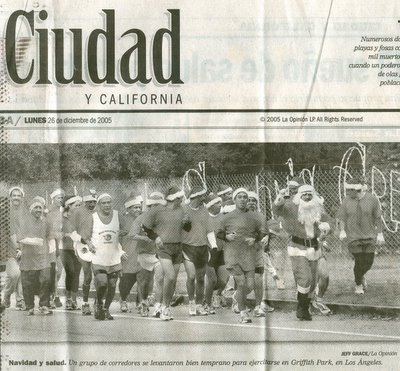 WMR made front page photo published by the La Opinion . The largest Spanish language daily newspaper in the nation. Distributed throughout the six county Southern California areas and reaches 484,695 reader daily ( The second most read newspaper in Los Angeles, after The Los Angeles Times).
Whats next? Runnersworld?
Come join us next year for our annual WMR Christmas Run!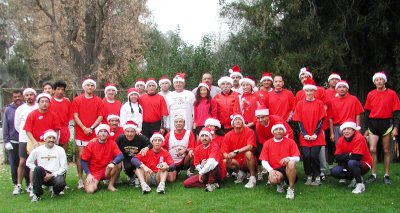 Click to Enlarge
Wow! Look at all those elves!
Date:
Christmas
Start Time:
7:15 am
Location:
Parque Griffith
Course:
The run begins at Griffith Park, at the 2nd parking lot miniature trains. The loop is about 13 miles, out to Los Feliz to Mayfair market. Up to *Lengua de Baca* and back down on the *113 tank* along Tetrick trail back to the parking lot.
Best wishes,
WMR Editorial Staff