The 9th Annual "Q and O" Pier 2 Pier Christmas Invitational.
A small race in a small town between family and friends of the Quesadas & Osbornes. The distance is reputed to be 3.5 miles (5.6k) started and finished in front of Hermosa Beach pier.
December 17, 2005
Among the WMR club runners who have participated were--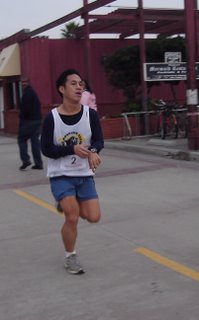 Chris Quesada
(1st overall 20:26 - course record)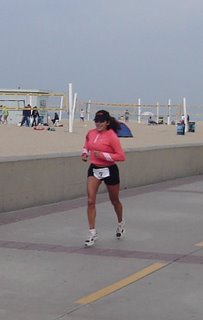 Rosa Arevalo
(1st woman overall 24:07)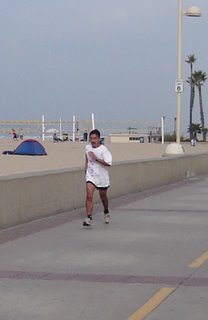 Victor Carrillo
(2nd overall 22:25)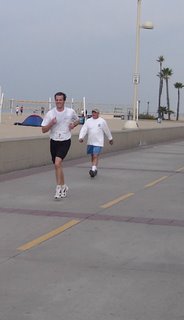 Dave "Huero" Matson
(23:40)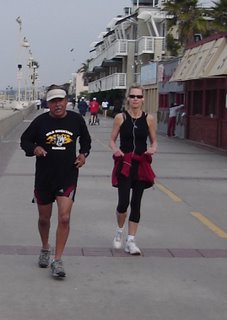 Gilbert Varela
(28:22)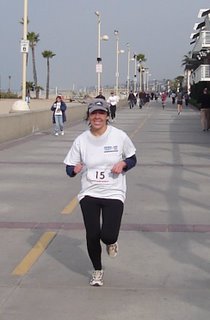 (25:15 - 2nd woman overall)
"You go with your bad self girl"