Big Turn Out @ The Gardena 5000 - 06/10/07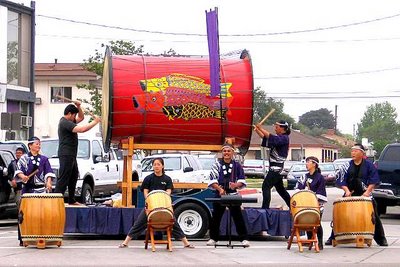 Thunder drums playing throughout the race.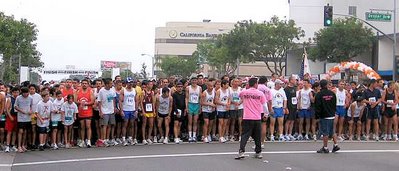 On your mark, get set...

GO
!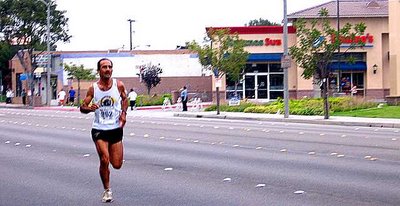 Rafael Ramos
1st Place Division - 1st Overall Gato!
15:46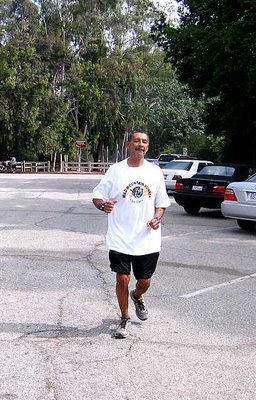 Elias Garcia 1st Place Division -
I have to say this is one amazing accomplishment - Very proud Elias!
18:19
Victor who is pushing her daughter Alegra the almost teenager on heavy duty stroller (just like the rented L.A. Zoo strollers and wagons) finishes
19:43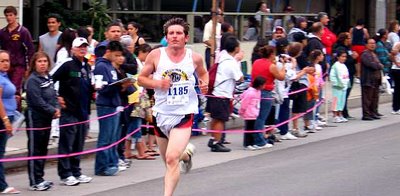 Francisco Olid
21:16
I saw Francisco start late (atleast 3 -4 mins) and ran from all the way back of the pack.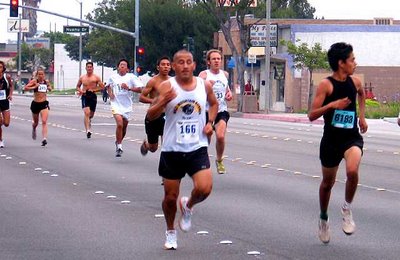 Sergio Chavez
16:52
1st Place Division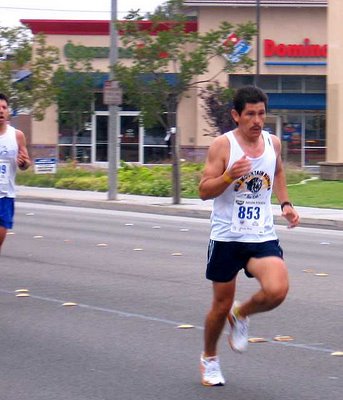 Geraldo Chavez
17:34
3rd Place Division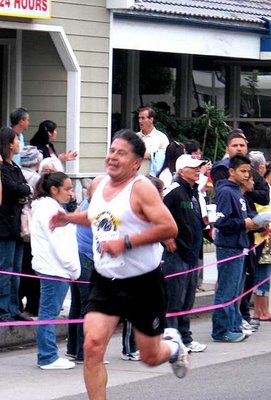 Kadafi running hard to get to the finish line
21:26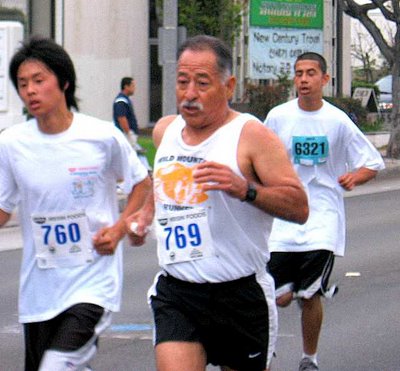 Raul Orosco
21:19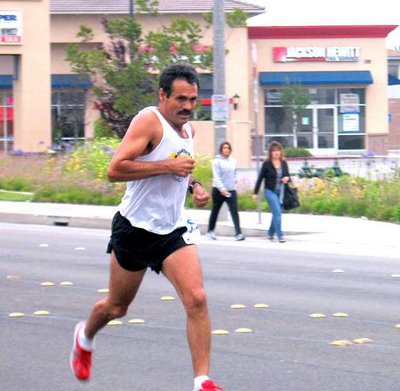 Hector Soria tearing up the course.
18:23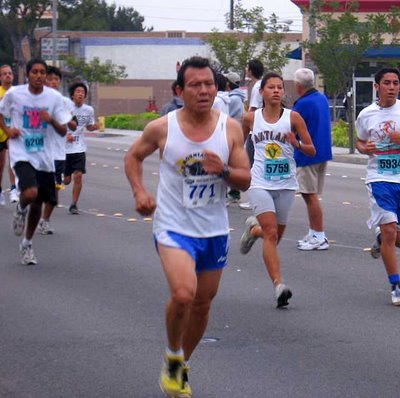 Antonio Addrade
19:59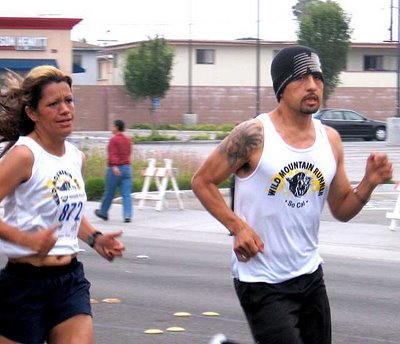 Roberto pacing fellow team mate Veronica Garcia finishing @ 20:33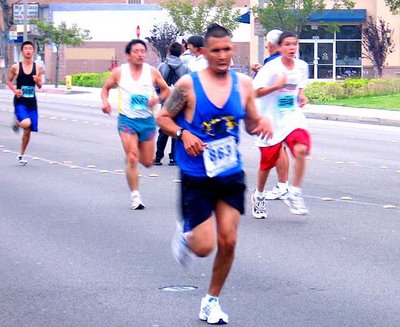 Leo Avellano is one of our new member who will be bringing in fast running times.
18:32
3rd Place Division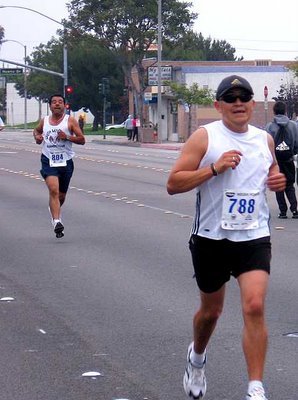 Ismael once again improving his 5k times
18:56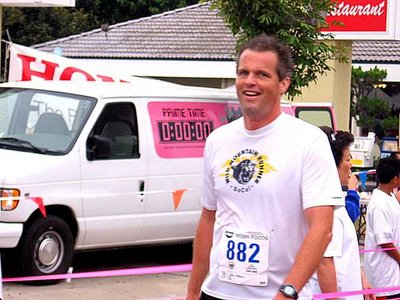 *Stick a fork in me, I am done!*
Dave Matson
20:08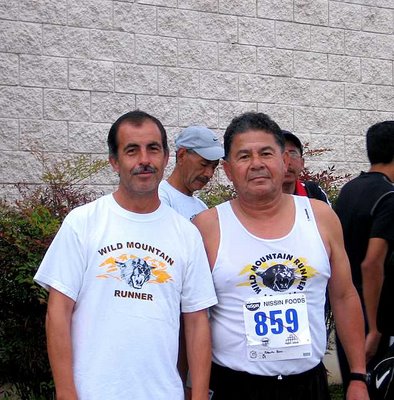 Coach Ismael and Kadafi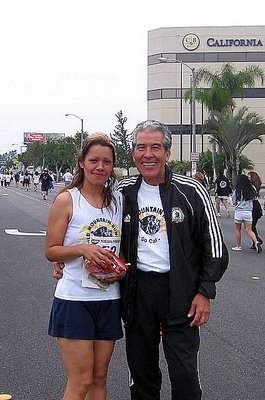 Coach Paco and Student Veronica.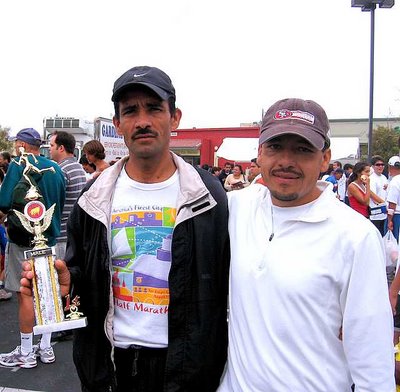 Carlos Larios congratulating Rafa for a job well done.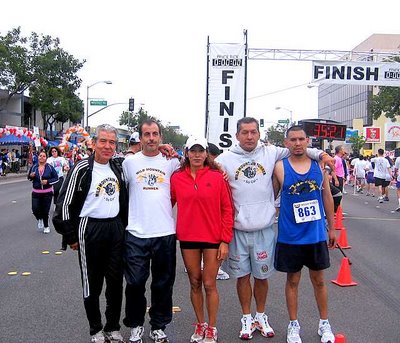 From L - R

Coach Paco, Coach Ismael, Rosa, Coach Julio & Leo