GATO PROFILE: Gilbert Varela
GATO PROFILE: Gilbert Varela
By: Chris Quesada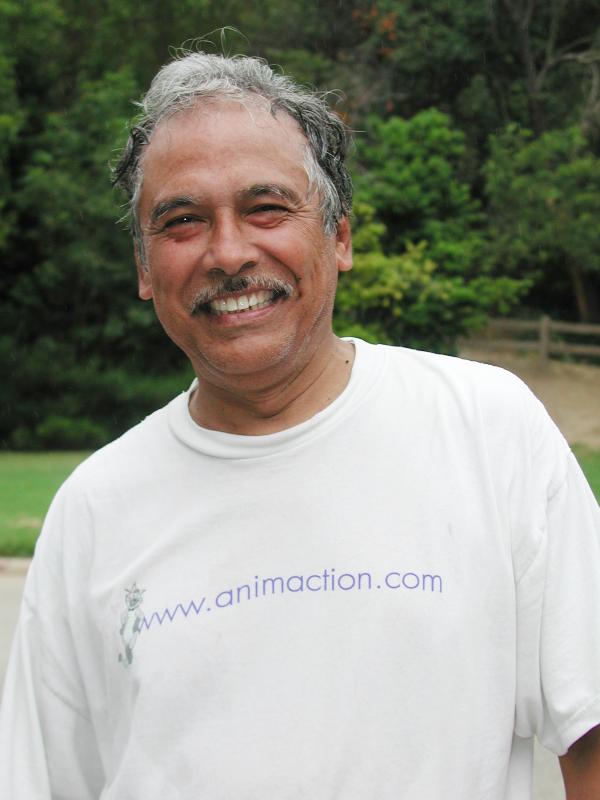 Running has become a part of Gilberts life. When I asked Gilbert what running means to him, his response was "
Running is a combination of fun, friendship and spiritual release. As silly as it may seem, running is my religion. My religion has no altars, sermons or gothic buildings. Running helps me to introspect and think. I have felt intellectual catharsis several times and almost always I am able to find emotional and spiritual relief through running
"
Born in Tijuana, Baja California, Gilbert is now 56 years young. Gilbert was only seven years old when he and his brother Ruben (who was about eleven) were inspired to run by his father who was an avid runner in Mexico during the 1920s and 30s. When Gilbert was a kid, his father would take him and his brother by the railroad tracks and run short distances. They ran after his father but could never quite catch him. His fathers passion for running has shaped Gilberts life and taught him lessons. He told him and his brother stories about his (father) childhood when they were poor. He can still recall one story his fathers told about him growing up. "My father would spot a jackrabbit and begin to run after it. The rabbit would run in spurts and he just continued to run after it. It would go on for a long time until the rabbit could no longer run and hide. He would then grab it and take it home for food". These stories, have been a great inspiration.
Gilbert came to the United States in 1958. In 1963, when he enrolled at Salesian High School located in Boyle heights, he already had the love for running. He joined the school cross-country and the track team. He ran three years cross country and four years track. He ran the mile and two mile, so decisive that he had earned the nickname "2-Mile Varela". Salesian inspired him to be competitive even when he felt nervous and stressed. "A coach named Brother Tom Keegan knew how to maximize a runners potential and he taught us how to run with pain". Coach Keegan was a tough old running coach who had his students run 4 mile warm ups and then have them do 20-22 440 track repeats. It is no wonder Gilbert is so talented in running.
Like many runners, Gilbert was burnt-out with running for a few years. Concentrating in school, he earned his B.A. in sociology in1972 and received his Juris Doctorate in 1978 and began to practice law. As a father, Gilbert has instilled hard work and dedication to his kids "After work, I would play with my kids, watch the news, drink one or two beers, read, go to sleep and work". Gilbert would have never been able to accomplish any of these achievements without hard work and dedication. He has ruminated ideas and thoughts on a run "I have thought out and resolved professional issues and problems that have come up in my law business during long runs" He has applied running in his life.
In 1978, Gilbert heard CBS was sponsoring a 5k and 10k run, he was naturally inspired to run again. With very little training, he ran the 10k in 39 minutes (average of 6:20 mile pace) earning a second place in his age category. This motivated him to run again. Gilbert started to race 10k runs just about every weekend. Gilbert ran the 1986, 87, 88 and 90 L.A. Marathons. His goal was to break 3 hours. Never running better than a 3:10, he ran the 1990 Long Beach Marathon with this intent. "Hitting the wall" at mile 24, he ran his last two miles at a 10 minute pace. "I didnt care anymore whether I finished or not, I just wanted to stop. Then I saw the large clock by the finish line. It was 2:59:36. All the Gatos were there yelling at me to break 3 hours. I got a surge of energy and sprinted in, finishing with a time of 2:59:59!!" Gilbert remembers this as his most memorable moments.
He did most of his work outs in the track until his introduction to the Wild Mountain Runners in 1984. "I saw some runners dressed in red and white with the Wild Mountain Runner logos. I introduced myself to them and they invited me to run the Hollywood Sign the following day." It was the most excruciating running experience he ever had.
His favorite races include the challenging Lake Isabella- a 38 mile relay were he ran the 12 miler leg; the Long Beach half marathon; the Run Across L.A., a 10 miler that began in Century City, went through parts of the Wilshire District and finished in central L.A. There he set a personal record of 1:02. He once took 2nd place in his age division in the Stuntmans 5/10 K. He ran his best 5k at Costa Mesa back in 1989 with a finishing time of 16:36 (By the way, money are being offered for that kind of time nowadays) His best 10K was at Westwood Memorial 5/10 k finishing time 34:54. Best marathon at Long Beach with a finishing time of 2:59:59 and best half marathon at the Boulevard Run with a 1:17:39. He distinctly remembers this half because it was raining and very windy. "I cant forget that race because it was raining and it was windy and there was Roberto "Kadafi" Perez right on my ass all the way we battled to the finish. I think that was my favorite race ever".
My final question to Gilbert was, do you think you will run forever? "I do believe that I will always run. I see myself when I see old men and women struggling to complete a run. It is part of my nature and it keeps me moving forward. The only thing that can keep me from running will be the inability to move my legs. Hopefully this will never happen".
Gilbert has been the club liaison who has been designated as the primary contact person between the WMRs. The role played by Gilbert is to foster communication between SF, GP HD, and other WMR chapter. He is one of the dedicated senior members who represent the Wild Mountain Runners effectively.
Gilbert has been married with Lucia for 30 years and is the father of four adult children and has two grand children. He hopes that his two grand kids, now 2 and 4 years old, will follow in his and his childrens footsteps and become runners.