Hansen Dam Race 10 Mile Cross Country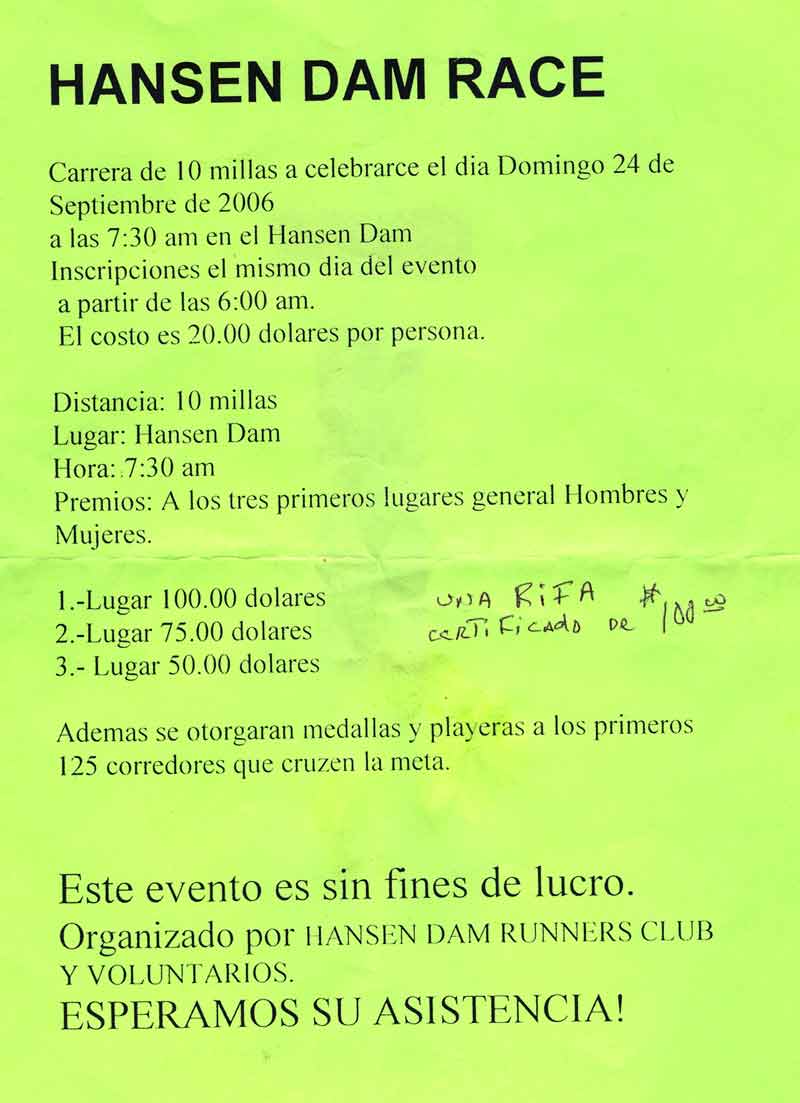 10 mile race Sunday September 24th
Race will be on marked dirt trails.
Entry form on race day only starting at 6 am.
$20.00 per person donation
Start: 7:30 am
Awards: First 3 places Female and Male
1st. place: $100.00, 2nd place $75, 3rd place $50
The first 125 finishers get medal and t-shirt.
Organized by Hansen Dam Runners Club and Volunteers
This is a non-profit event.