LOS ANGELES MARATHON XXII 3/4/2007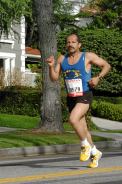 Hector Lopez
Representing Wildmountain Runners
Time: 02:33:49 11th place overall - 1st place division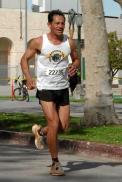 Jaime Ortiz
Time: 02:52:08
38th overall - 1 st place division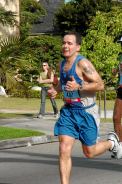 Carlos Galdamez
Time: 02:54:36
45 th place overall - 3rd place division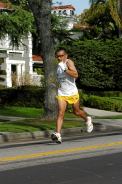 Carlos Mendoza
Time: 02:57:02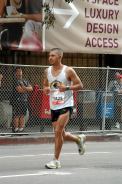 Rigoberto Contreraz
Time: 03:13:57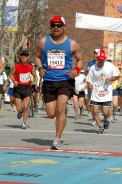 Victor Rodriguez
Time: 03:24:58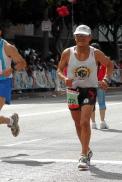 Freddie Perez
Time: 03:33:15
2 nd place division - Congratulations Freddie!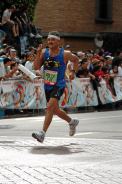 Jose *Cazador* Hernandez
Time: 03:43:44
(Jose is one of our newest member from South Gate)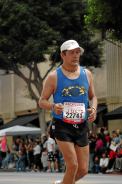 Julio Jaramillo
03:46:35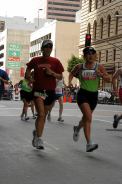 Lily Vizcarra
and hired rabbit
Time: 03:51:21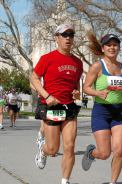 Got legs?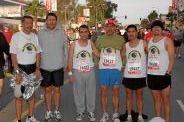 Huntington Parque - WMR'S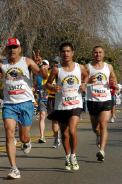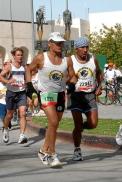 Freddie and Abel run together for few miles.